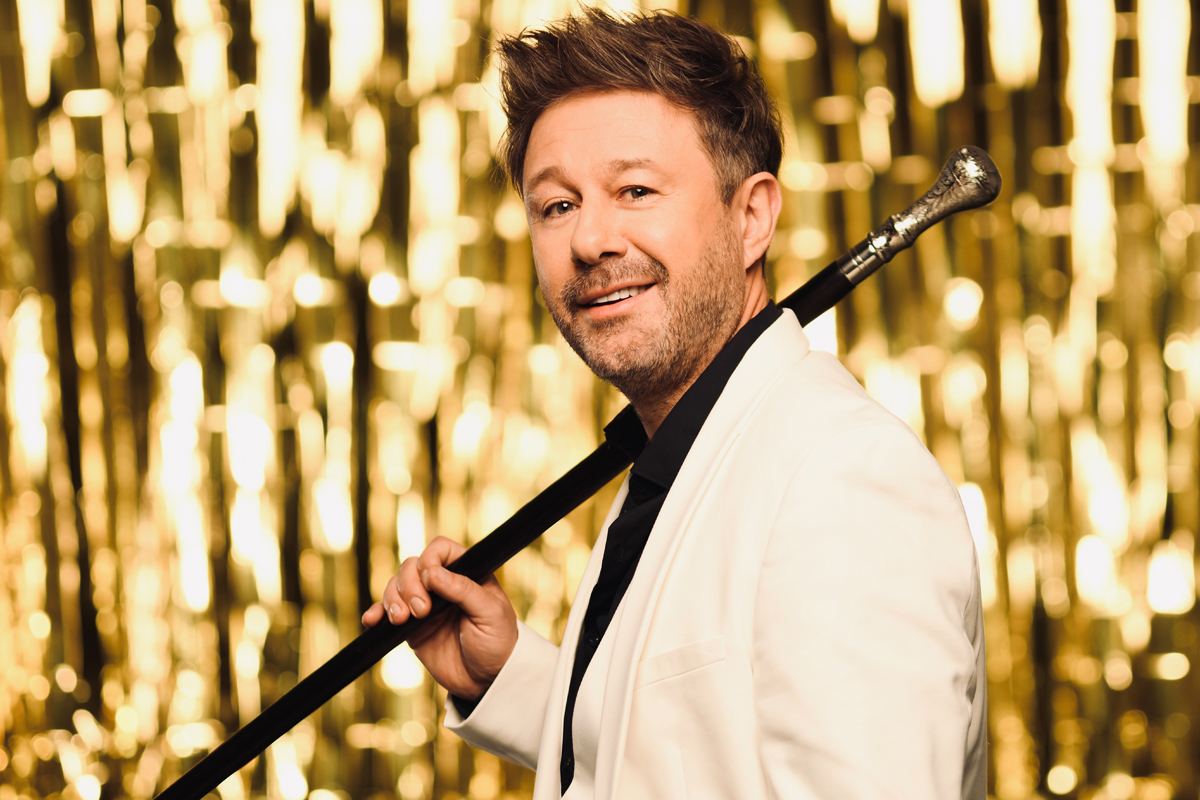 Andrzej Paiseczny
Sunday, February 5, 2023
7:00PM
**For any questions about tickets, tables, or suite upgrades, please contact Magda at 773-901-9030 or
magda@anholdinggroup.com
W przypadku jakichkolwiek pytań dotyczących biletów, stolików lub aktualizacji apartamentów, prosimy o kontakt z Magdą pod numerem 773-901-9030 lub
magda@anholdinggroup.com
Świętuj

 z nami 30-lecia działalności artystycznej Andrzeja Piasecznego!
Andrzej Piaseczny jest jednym z najbardziej popularnych artystów polskiej sceny muzycznej. Jego koncerty 

za każdym razem cieszą się dużym zainteresowaniem wśród jego fanów, którzy wyczekują kolejnych wydarzeń muzycznych z jego udziałem.

Dzięki charakterystycznemu głosowi oraz doskonałej prezencji stał się ulubieńcem publiczności.
Przez cały okres trwania kariery był laureatem wielu prestiżowych nagród muzycznych m.in. kilku Fryderyków, Superjedynek oraz Telekamery.
Andrzej Piaseczny to autor takich hitów jak "Prawie do nieba", "Budzikom śmierć", "Śniadanie do łóżka", "Chodź, przytul, przebacz", "
Szczęście jest blisko". 
Jubileuszowy koncert będzie czymś 
wyjątkowym
. Zapraszamy na magiczny koncert, podczas którego nie zabraknie największych przebojów Artysty, które na pewno wszyscy znacie!
Andrzej Piaseczny – 40th Anniversary
Andrzej Piaseczny more commonly known as Piasek, is a Polish singer, songwriter, actor, and television personality. Former Mafia singer, Member of the Phonographic Academy of ZPAV. In the years 1997–2010 he performed in the TV series Złotopolscy, where he played the singer Kacper "Górniak" Złotopolski. His solo career began in 1998. In the same year he performed in a duet with Natalia Kukulska, with whom he recorded the song "You Are Near Me", and also released a solo single "I Know My Way", used in the soundtrack to the movie The Magic Sword – Camelot Legend. Piasek represented Poland in the Eurovision Song Contest 2001 with his up-tempo dance song "2 Long". In January 2010, the singer received Telekamera award in the Music category. In the fall of 2015, 2016 and 2017, he again sat on the jury of The Voice of Poland. In 2019-2021 he was one of the coaches in first and second season of The Voice Senior. In the summer of 2021 it was announced that he will be one of the judges in the 25th season of Dancing with the Stars: Taniec z gwiazdami on Polsat.